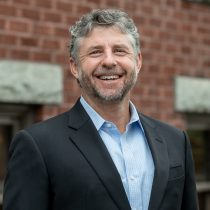 David joined the Saratoga team in 2020 after relocating to Bellingham to pursue his many outdoor passions and a burgeoning business market. After 5 years in Bellingham, he's taken full advantage of the mountains and become a member of the Whatcom County commercial real estate community.
David's career has spanned a variety of activities, but commercial transactions and real estate have been a continual focus. David was first introduced to commercial real estate in 1995 while working for a commercial brokerage and management company in Dallas, TX. Later, as a practicing attorney with a large firm he obtained over eight years experience representing large national banks, finance companies and financial institutions in commercial lending and credit activities. During his tenure as an attorney, David discovered hot yoga and became both an avid practitioner and teacher. In 2002, he took the leap into small business ownership and purchased his first yoga studio. Over the course of his 16 year tenure as a small business owner, he owned 3 yoga studios and built one of the most successful independently owned yoga studios in the country.
As a former small business owner, David understands what's important to his clients – local expertise, a keen eye for details, and ability to understand their needs. As a former attorney facilitating large transactions, clients benefit from his legal expertise and experience with complex negotiations. Pair those qualities with a guy that loves yoga, snowboarding and dirt biking, and you've got a broker with a unique perspective and invaluable offering.
---
Contact Details
---
Send a Message